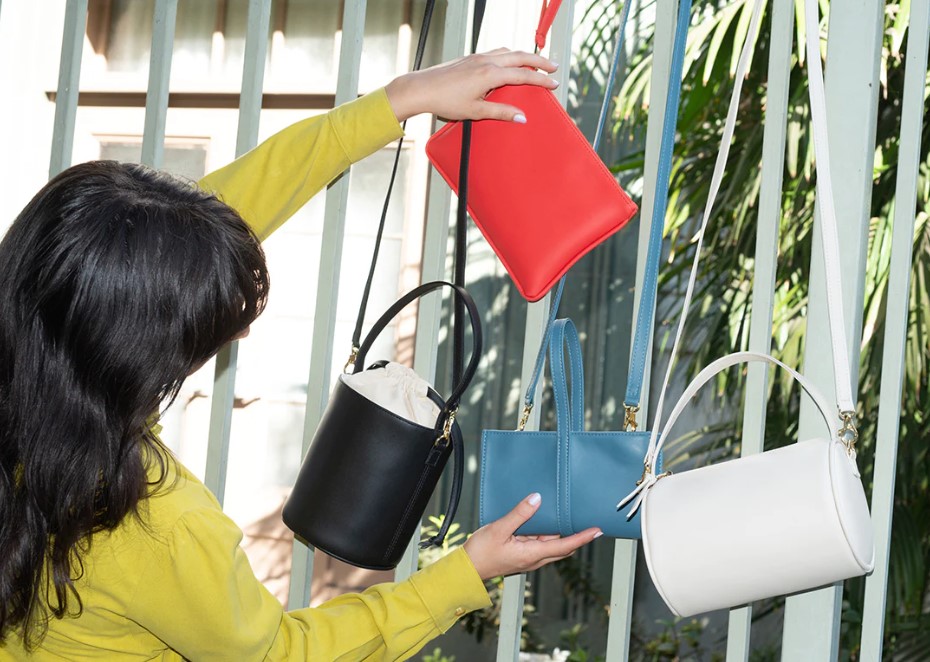 Are you in search of the perfect handbag to complete your outfit, but overwhelmed with the endless options available? Look no further than this ultimate guide to choosing the perfect handbag for any occasion! With tips on what to look for in a handbag, an overview of different types of handbags, and guidance on how to choose based on occasion, you'll be a pro at picking out the ideal accessory. Plus, we've included information on some of the most popular and coveted handbag brands out there. So sit back, relax, and let us help you find your dream bag!
What to Look for in a Handbag
When it comes to selecting the perfect handbag, there are a few important factors to consider. First and foremost, think about your daily needs and lifestyle. If you're constantly on the go, a spacious tote or crossbody bag might be ideal for carrying all your essentials.

Consider the material of the handbag as well. Leather is durable and versatile, while canvas or nylon may be better suited for more casual occasions. Pay attention to details like straps, zippers, and pockets – they can make all the difference in terms of functionality.

Don't forget about style! Choose a handbag that complements your personal fashion sense and enhances your outfit rather than overpowering it. Neutral colors such as black or brown are always classic choices that can work with any ensemble.

Consider investing in quality over quantity when it comes to purchasing a handbag. A well-made bag can last for years and save you money in the long run compared to buying multiple cheaper bags that wear out quickly. Keep these factors in mind when selecting your next must-have accessory!
The Different Types of Handbags
Handbags come in various shapes, sizes, colors and styles. Each type is designed to meet specific needs and occasions. Here are some of the most popular types of handbags:

1. Tote bags: These large bags offer plenty of space for everyday items like a laptop or gym clothes.

2. Clutch bags: Small and elegant, clutch bags are perfect for formal events or nights out.

3. Crossbody bags: With a long strap that crosses over your body, these hands-free options are ideal for travel or shopping trips.

4. Shoulder bags: Comfortable to wear on one shoulder, these versatile bags can be dressed up or down depending on the occasion.

5. Backpacks: Convenient and practical, backpacks can carry heavy loads without straining your shoulders.

6. Satchels: Usually made from leather with a top handle and detachable shoulder strap, satchels add sophistication to any outfit.

Choosing the right type of bag depends on how much you need to carry around with you during the day, as well as personal style preferences.
How to Choose the Perfect Handbag for Any Occasion
Choosing the perfect handbag for any occasion can seem like a daunting task, but it doesn't have to be. The key is to consider three main factors: function, style, and versatility.

Firstly, think about the function of the handbag. Will you be using it for work or play? Do you need something that's spacious enough to carry your laptop or just big enough for your wallet and phone? Consider how many compartments you'll need as well as any specific features such as an adjustable strap.

Secondly, consider the style of the handbag. This will largely depend on personal preference but also take into account current fashion trends. A classic leather tote is always a timeless option while a colorful crossbody bag might be more playful and fun.

Opt for versatility when choosing a handbag. Look for one that can transition seamlessly from day to night or from casual to formal occasions. Neutral colors such as black or tan are great options that pair well with most outfits.

By keeping these three factors in mind – function, style, and versatility – you're sure to choose the perfect handbag for any occasion!
The Most Popular Handbag Brands
When it comes to handbag brands, there are countless options on the market today. Each brand has its own unique style and design, making it important to choose one that suits your personal taste.

One of the most popular handbag brands is Louis Vuitton. Known for their iconic monogram print and luxurious leather materials, Louis Vuitton bags are a timeless addition to any wardrobe.

Another well-known brand is Chanel. Their classic flap bag remains a favorite among fashion enthusiasts worldwide, with its signature quilted design and elegant chain strap.

Gucci is another popular brand in the world of handbags. From their GG logo canvas material to their stunning embellishments and hardware details, Gucci bags always make a statement.

For those who prefer eco-friendly options, Stella McCartney offers sustainable luxury with her vegan leather Falabella tote bag – a staple for both fashion-forward individuals and environmentally conscious consumers alike.

No matter which brand you choose, investing in a high-quality handbag can elevate any outfit while also serving as a long-lasting accessory in your collection.
Conclusion
To sum up, choosing the perfect handbag for any occasion can be a daunting task. However, with this ultimate guide, you now have all the information you need to make an informed decision. Remember to consider factors such as size, material, color, and style when selecting your ideal handbag.

Whether you're dressing up for a formal event or heading out for a casual day with friends, there is always a perfect handbag that will complement your outfit and complete your look. With so many options available in different shapes and sizes from various brands worldwide like Gucci and Louis Vuitton to name but two of them; you are sure to find one that suits your personal style and budget.

By following our tips on what to look for in a handbag and how to choose the right type of bag for every occasion – whether it's work-related or leisurely activity – we hope that this guide has helped demystify some of the complexities surrounding bag shopping! So go ahead: pick out that perfect purse today!
Related Posts